HR managers have repeatedly complained about being held back by productivity killers such as paperwork, payroll processing and routine training sessions, but efforts to automate these processes are still not being made.
In fact, 72% of HR professionals admit a lack of automation in talent management is holding them back from business success, a new report by SilkRoad found.
The majority of companies surveyed (64%) indicate partial automation is in place, with less than one-third having fully automated HR systems. However, 8% of HR departments continue to run on paper-based manual systems.
Where companies have taken to technology, they are most likely to take up a full integration model (12%) that includes recruiting, learning, performance, onboarding, succession and workforce planning.
Payroll systems (67%), benefits, and compensation were found to be the three most common HR processes to be integrated into an HRMS. Onboarding and learning, on the other hand, were reported to be the least likely.
Companies which are yet to embrace an integrated model report find themselves lacking in critical analytics and consistent processes. However, integrating HR systems was listed at the top of the to-do list, backed by a top leadership demand for workforce data.
The report lists the C-suite taking an interest in data around performance management, recruitment and workforce planning.
Accordingly, companies plan to make changes to their talent technologies, with more than half expecting to add one or more new applications. This was followed by plans to better integrate existing applications into the system.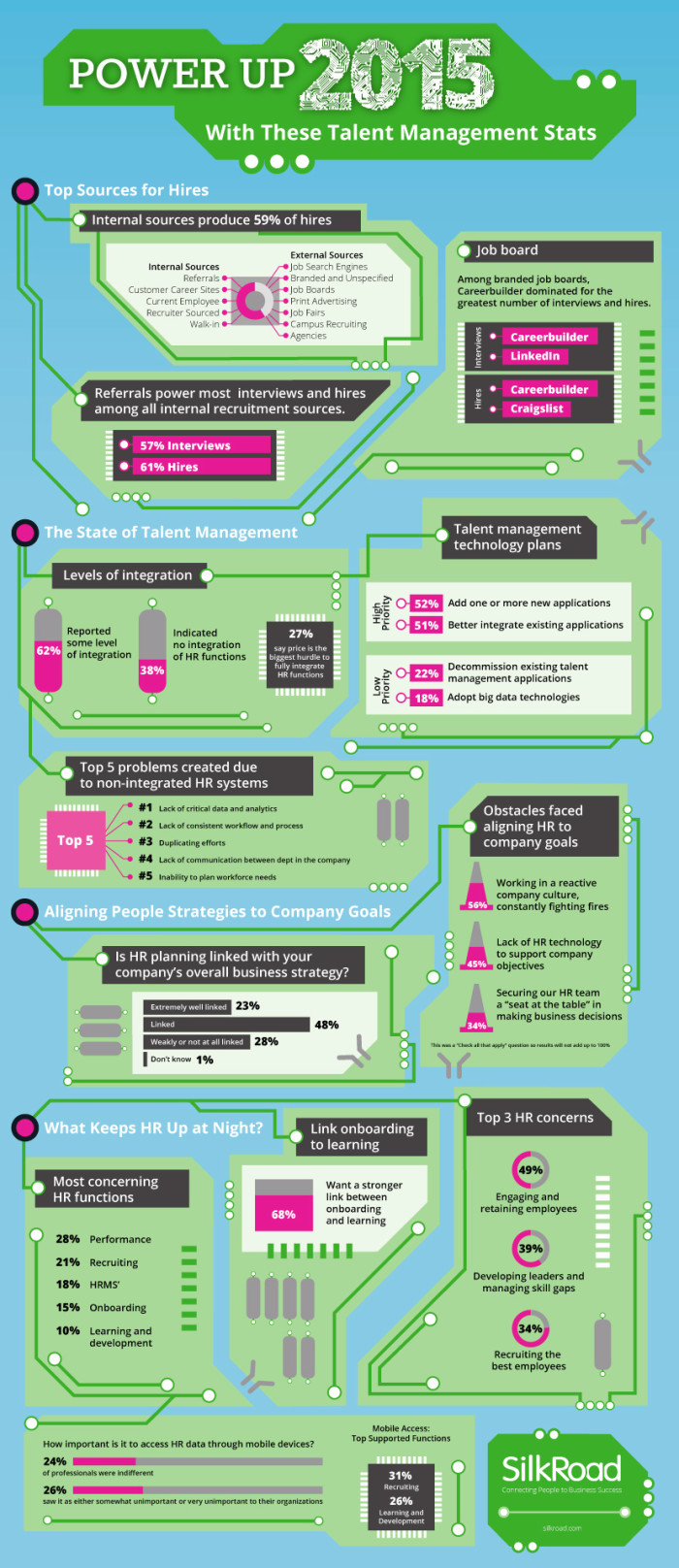 Source credit: humanresourcesonline.net